Department of Medical Lab Technology
World TB Day at University of Haripur
World TB Day, falling on March 24 each year, is designed to build public awareness that tuberculosis today remains an epidemic in much of the world, causing the deaths of nearly one-and a half million people each year, mostly in developing countries.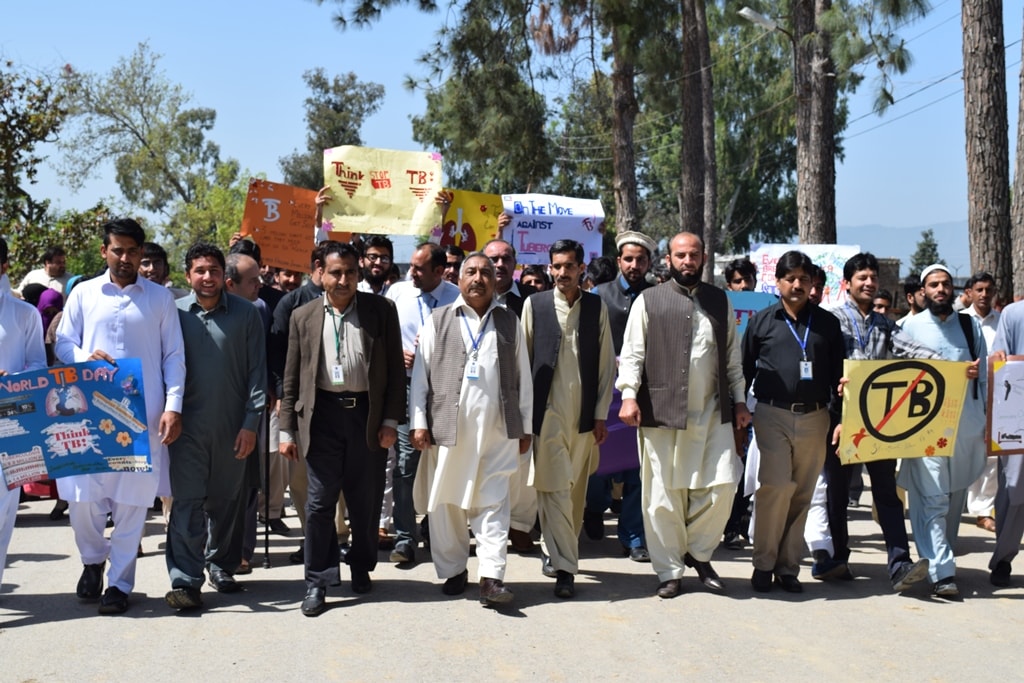 It commemorates the day in 1882 when Dr Robert Koch astounded the scientific community by announcing that he had discovered the cause of tuberculosis, the TB bacillus. At the time of Koch's announcement in Berlin, TB was raging through Europe and the Americas, causing the death of one out of every seven people. Koch's discovery opened the way towards diagnosing and curing TB.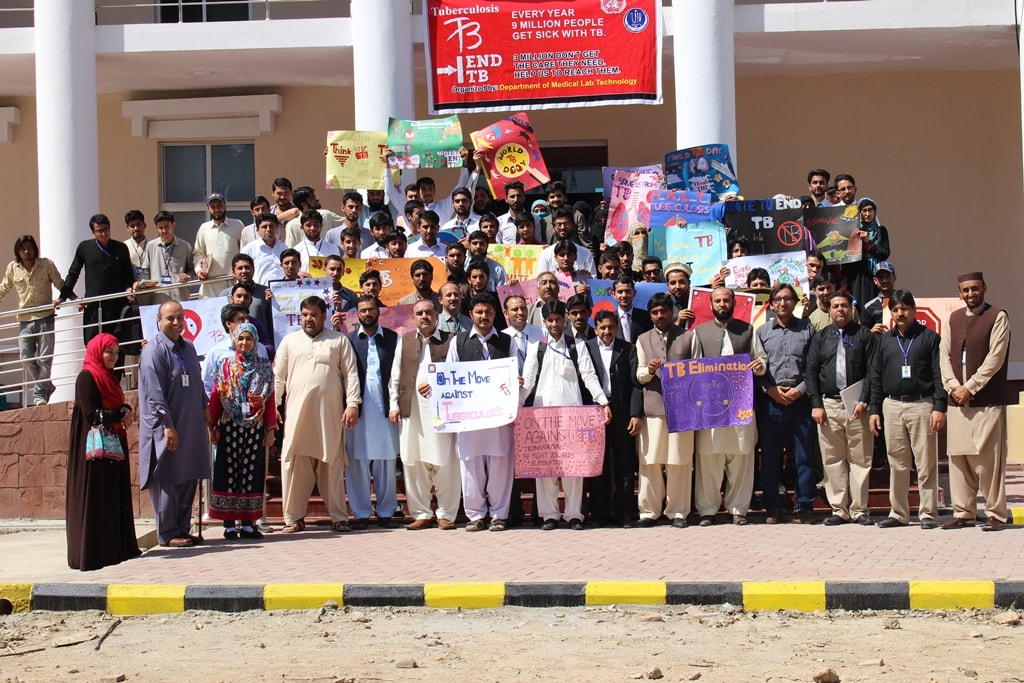 It is the honor for the Department of Medical lab Technology, University of Haripur to celebrate world TB day for the last two years. The world TB day function was started with a small walk to create awareness among students in the university and the rest of the seminar was held in the hall B of new building.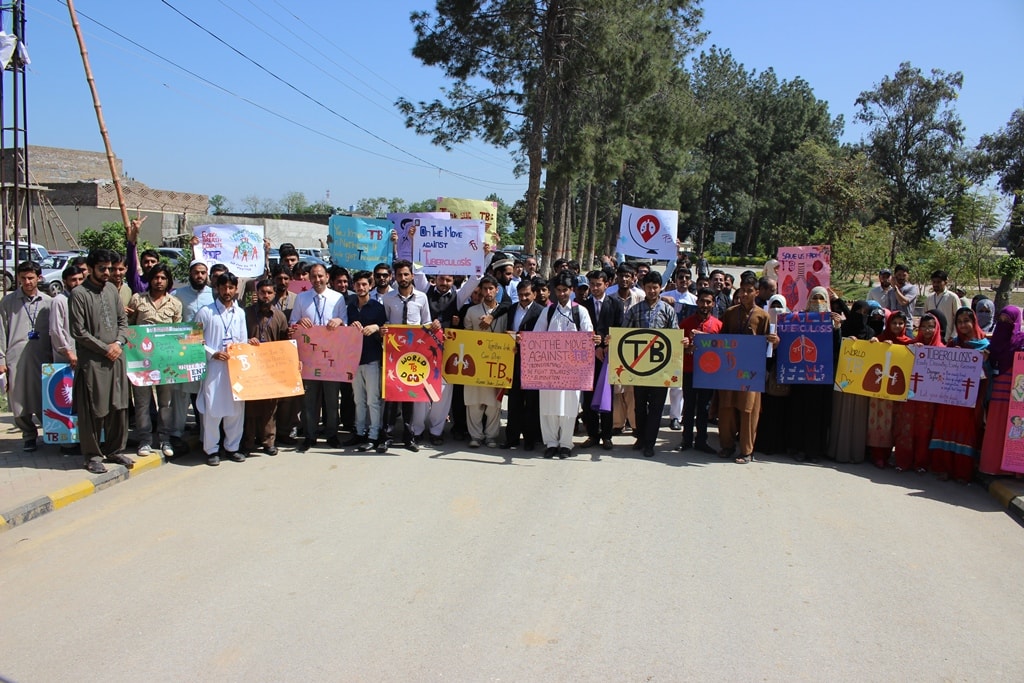 The seminar was formally started with the recitation of the holy Quran and followed with a Naat. The welcome note and especial thanks was paid by Dr. Sadiq Noor Khan, Assistant Professor, department of MLT to the honorable guests from Provincial TB Control Programme, Peshawar, Dr. Sabir Rehman and Dr. Sajid Ali.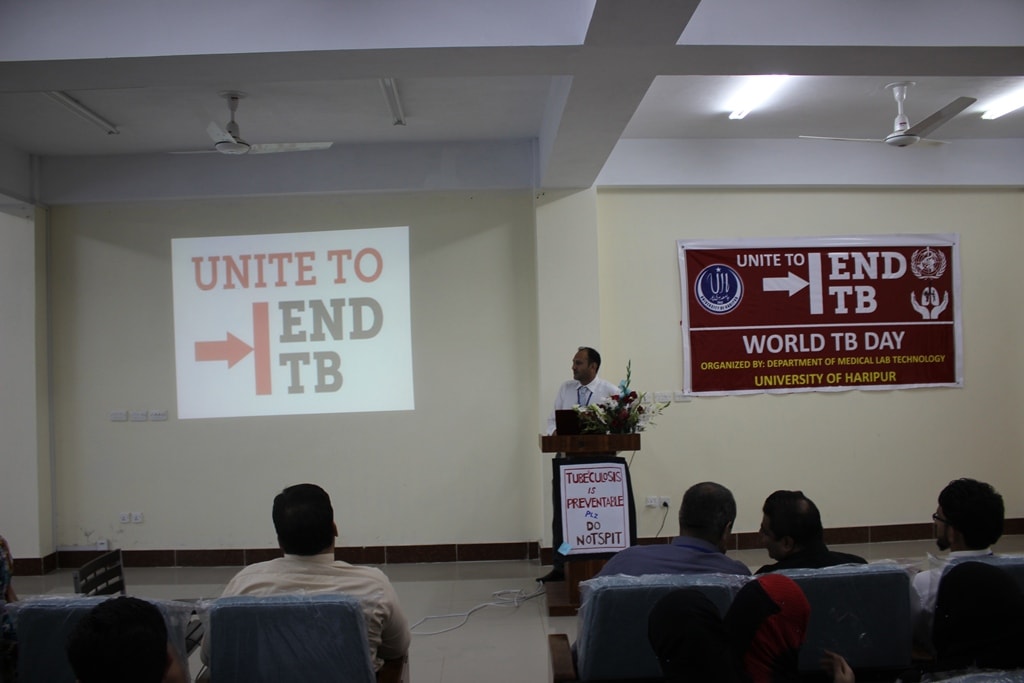 Mr. Abdul Jabbar, Assistant Professor, department of MLT delivers speech with the title "Tuberculosis overview". He explains in detail the current and advance instruments available for the diagnosis and current regime for the treatment of tuberculosis. Dr. Sabir Rehman, Monitoring and evaluating officer, Provincial TB Control Programme, Peshawar highlight the current situations of tuberculosis in the province. Dr. Sajid Ali, Molecular biologist and technical Incharge of the Provincial TB Reference Laboratory, Provincial TB Control Programme, Peshawar emphasis on the research trend regarding tuberculosis.
In the last the head of MLT Department Prof.Dr. Sheikh Muhammad Iqbal thanks the entire participants for attending the seminar and concluded with votes of thanks.