Department of Medical Lab Technology
Laboratory Professional Week at University of Haripur
Medical Laboratory Professionals Week is an annual celebration of the medical laboratory professionals and pathologists who play a vital role in every aspect of health care. Lab Professional Week is celebrated from 24th to 30th April globally.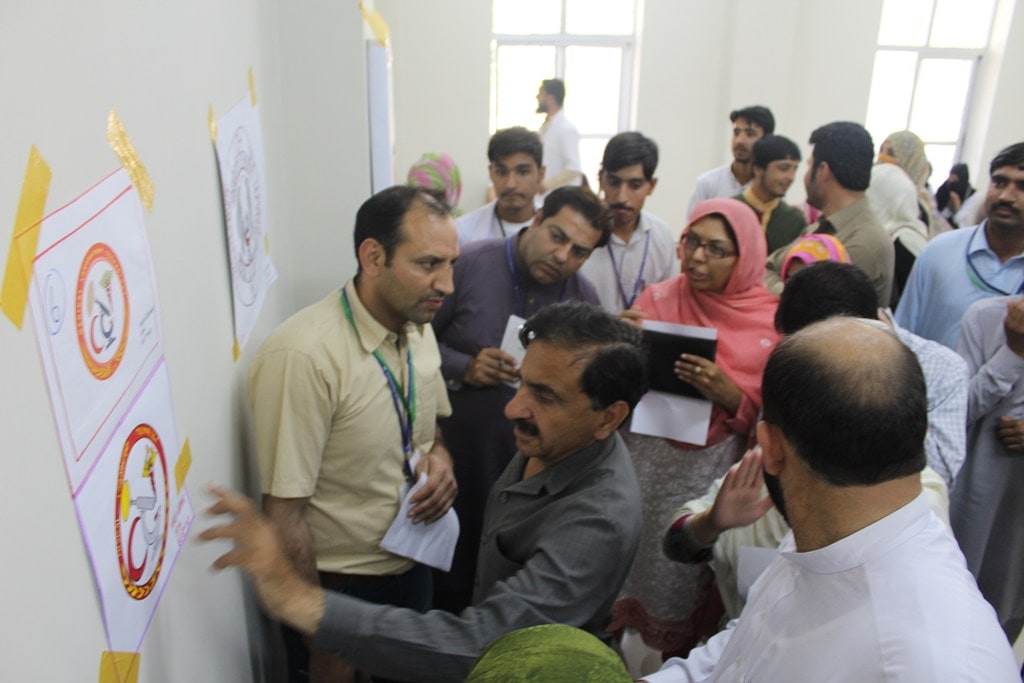 Laboratory is the most important and integral part of the medical field. Lab Professional Week is the professional week for the professional people about their dedication and commitment to his profession and to quality patient care.
Department of Medical lab Technology, University of Haripur celebrated Lab Professional Week for the first time. On the first day of the lab professional week, small seminar was held in the hall A of the new building.
The seminar was formally started with the recitation of the holy Quran and followed with a Naat. The welcome note was paid by Mr. Abdul Jabbar Assistant Professor, department of MLT to the entire participant. Dr. Sadiq Noor Khan, Assistant Professor, department of MLT delivered a speech to highlights the importance of laboratory.
On the second day, quiz and logo competition was arranged to motivate the students by making different groups.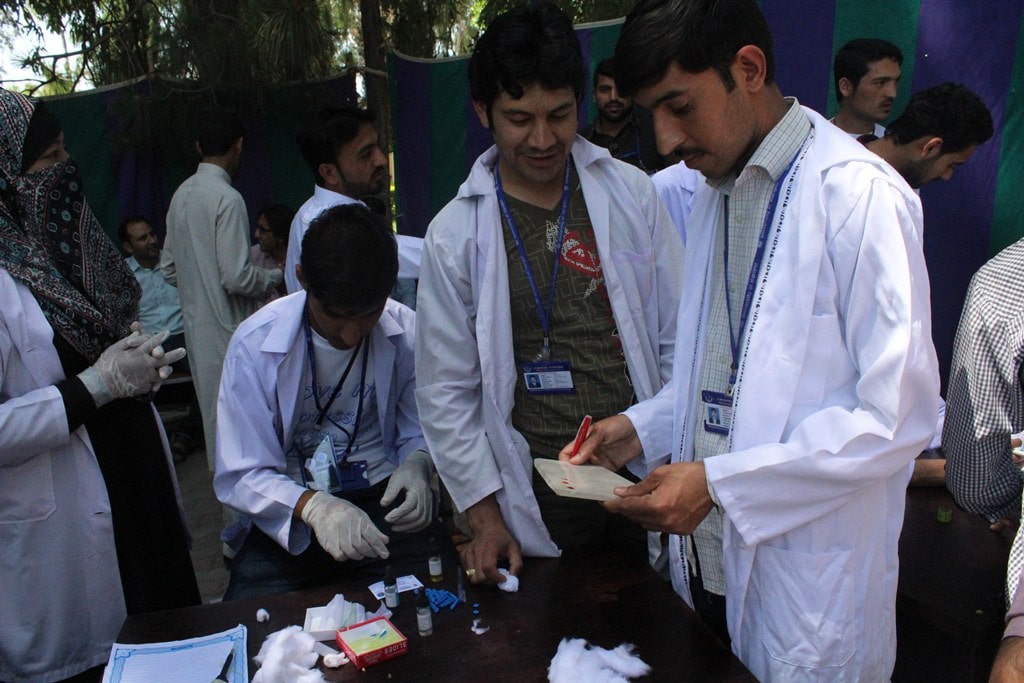 The best logo was decided for the department. On the third day, free blood group, blood sugar and body mass index camp was arranged in the university campus. All the students and faculty members of University were actively involved in free camp. On the last day, model and poster competition was arranged in collaboration with the department of microbiology. Then the shields and certificates were distributed among all the students who participated in different events.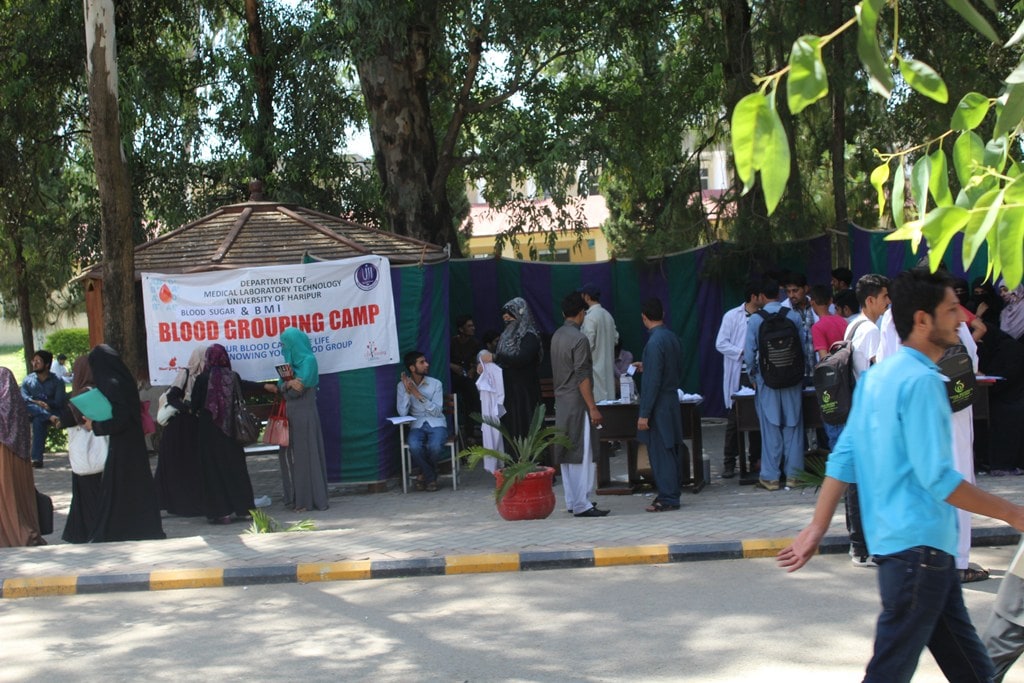 Prof. Dr. Sheikh Muhammad Iqbal head of MLT Department concluded the ceremony with votes of thanks to participants.