Department of Islamic & Religious Studies
SPARC conducted a Poster Making Competition on Peace Themes in Government Higher Secondary School Baffa, Mansehra
SPARC conducted a Poster Making Competition on Peace Themes in Government Higher Secondary School Baffa, Mansehra on May 14, 2016.
Nine schools participated in the competition. Akhtar Pervaiz SPARC Volunteer BS-VIII Geology gave a PP presentation on the messages and efforts of SPARC. SPARCdonated books to GHS School Baffa. Certificates and souvenirs were also presented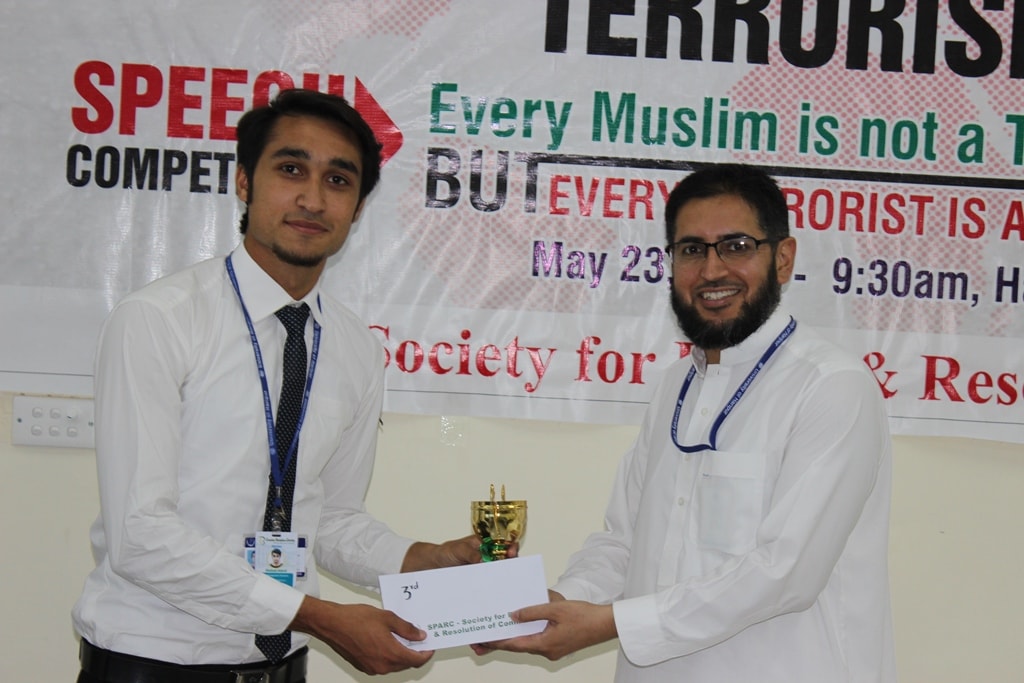 SPARC - Society for Peace and Resolution of Conflicts conducted a Speech Competition on World Anti-Terrorism Day in the University of Haripur. 22 students from various departments of the university took part in the competition.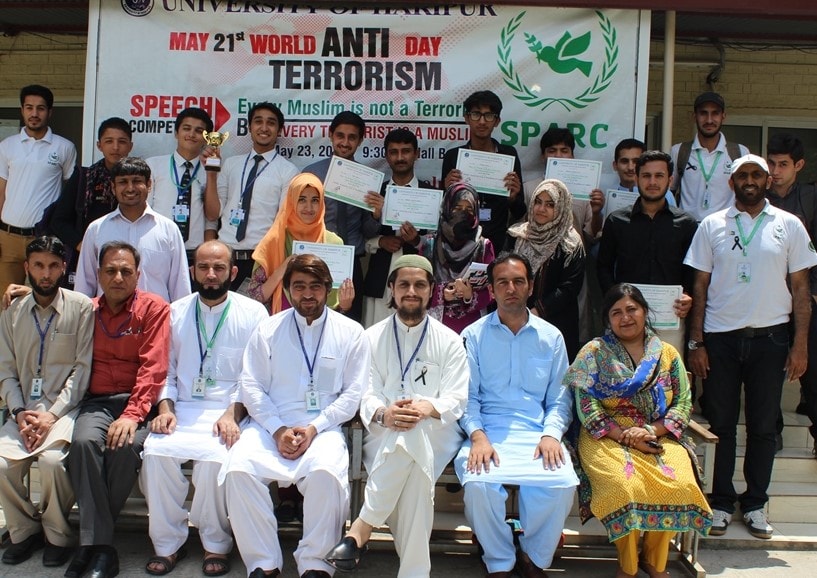 Sayeda Iqra from Information Technology, Adnan Taj from Environmental Sciences and Shehzad Ashraf from Management Sciences departments took first, second and third positions respectively. The winners were awarded with trophies, certificates and cash prizes.