Department of Public Health
Department of Public Health has arranged a Meeting with Medical Doctors of District Haripur at University of Haripur
Department of Public has arranged a meeting With Health Department of Public Heath, KP. In this gathering, an eminent resource person Dr. Muhaammad Billal Khan emphasize on historical evaluation of public health and importance in the current era. He further said that Health department will always stand with UoH for benefiting local community and nation at large.
Dr. Mumtaz Khan Muhammadee, Coordinator Public Health Department gave detail presentation on scope of Public Health and discussed the future plan with medical professionals. He briefly explained the need of technically sound public health professionals to cope the present health challenges for fulfilling the gap.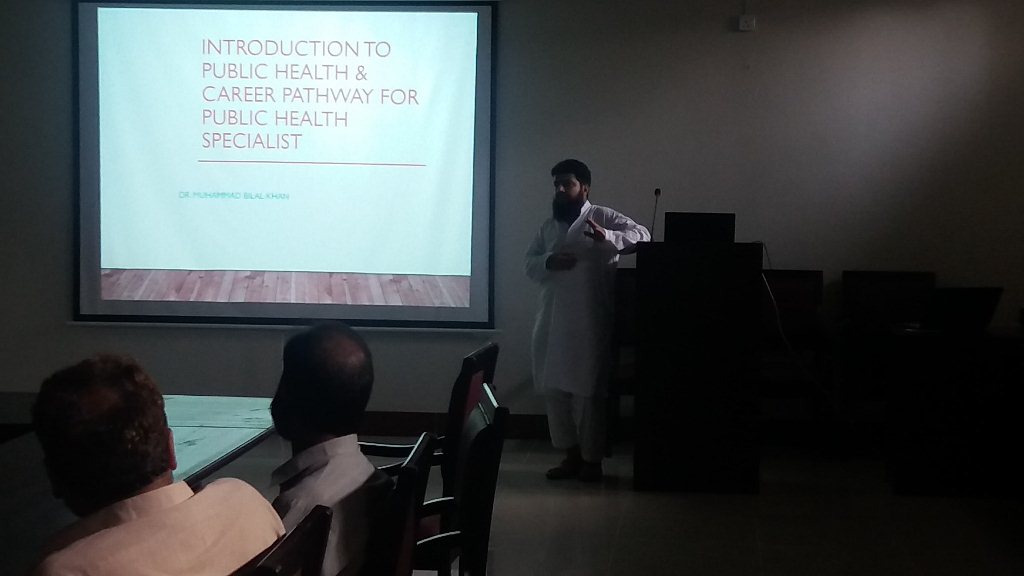 Department of Public Health is going to enroll the 3rd batch of professionals in Fall 2016 semester. For initial scrutiny, UoH will conduct ETEA test on 25th September, people seeking their career in public health must enroll themselves for professional development. He thanks all the participant and special thanks to resource person Dr. Billal.