Department of Management Sciences
Department of Management Sciences organized Two Days Training Workshop on First Aid and Disaster Risk Management in conjunction of Social work
Two Days Training of Trainers Workshop on First Aid and Disaster Risk Management was conducted by the Department of Management Sciences in collaboration with Pakistan Red Crescent Society (PRCS) on August 22-23, 2016, organized by Ms Ghazala Shabnum, Assistant Professor, Department of Management Sciences.
The Objectives of the workshop were to familiarize participants with knowledge about the basic principles, components and approaches to the First Aid and Disaster Risk Management and prepare an operational plan for risk management and First Aid dissemination in Private colleges of Haripur by BBA students of University of Haripur.
The resource Person Mr. Ejaz Ahmed Khan and Mr. Shah Shujah (PRCS the Master Trainers), District Haripur have disseminated pragmatic skills on the Disaster Risk Management and First Aid practices to the BBA students of Department of Management Sciences. The Instructors encouraged an atmosphere of openness at the workshop, which resulted in rich, frank discussions on safety risk management. They used various tools and techniques for First Aid to support youths' capacity building in safety culture in emergency risk satiations. Participants learnt various aspects of risk management as well as possible ways to improve safety measures in emergency situations.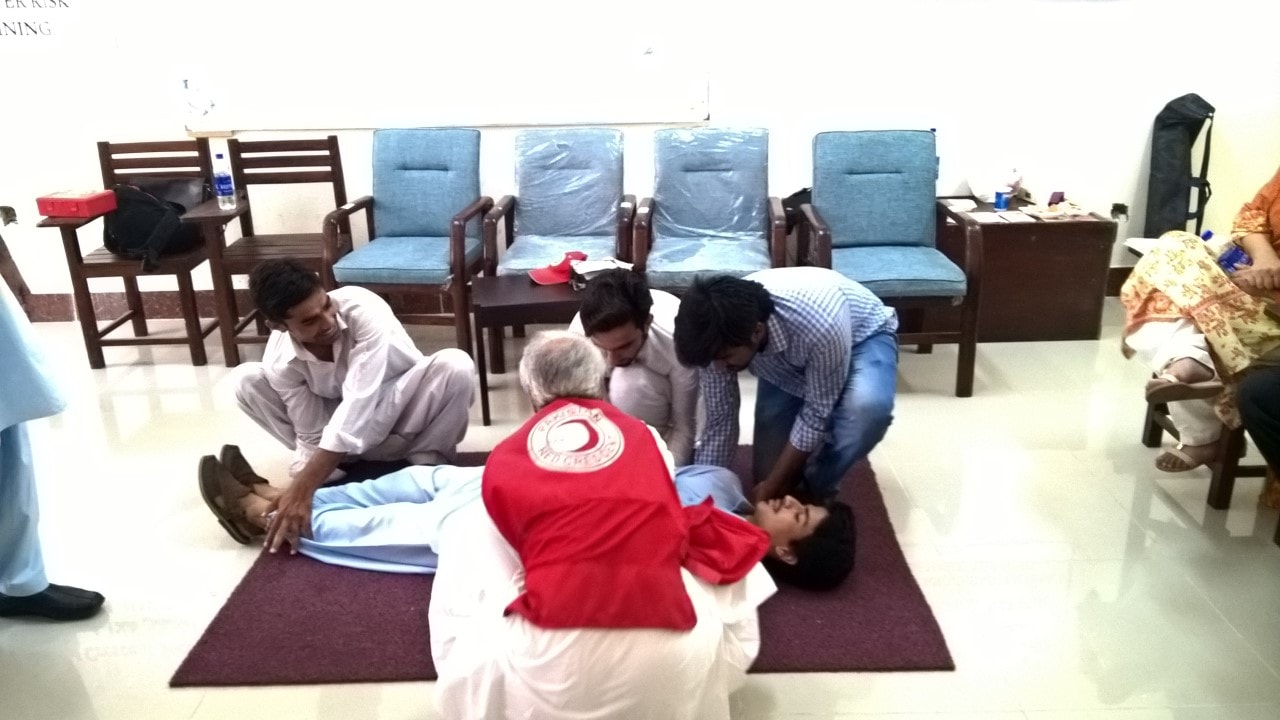 All the trained students will be awarded the workshop completion certificates and these trainers will arrange various sessions in school and colleges at District Haripur to make aware others about the Disaster Risk Management and First Aid. The trainers will be continuously supervised by the Master Trainers from PRCS.