Department of Earth Sciences
Technical Talks by Dr. Ghulam Sarwar of USA in two days Seminar at University of Haripur on 19th & 20th December, 2016
The Department of Geology, University of Haripur is regularly arranging seminars/ workshops where the professionals with high achievement are invited to enhance the academic and professional excellence of our students.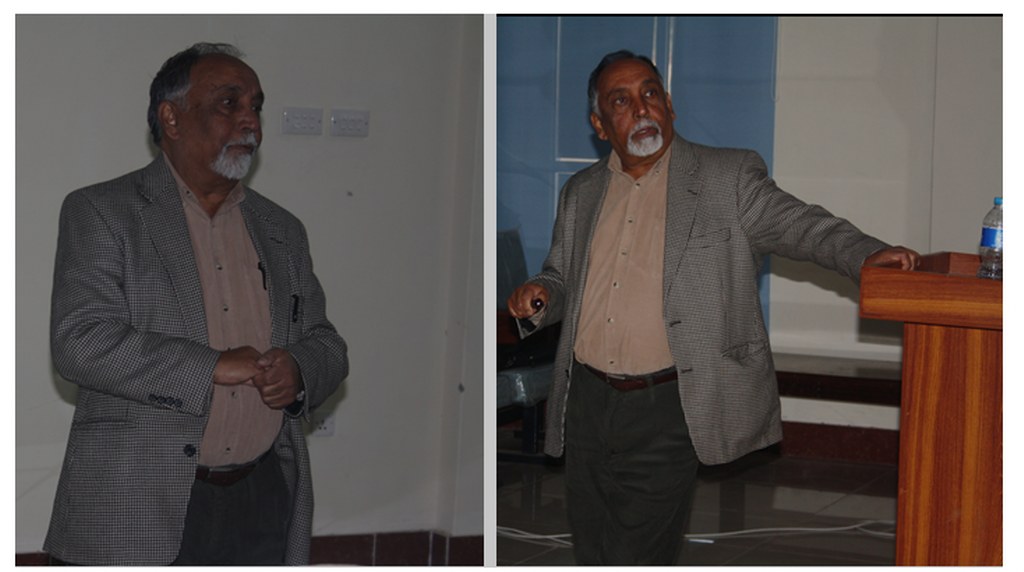 In this connection a two day seminar was arranged at University of Haripur campus where a renowned geologist from USA Dr. Ghulam Sarwar was invited. Dr Ghulam Sarwar is an eminent geologist with vast experience of petroleum exploration and university teaching in USA. He is also President of a Gemstone Corporation of USA. Dr. Ghulam Sarwar has served in USA ConocoPhillips Oil Expiration Company for a long time at different supervisory positions.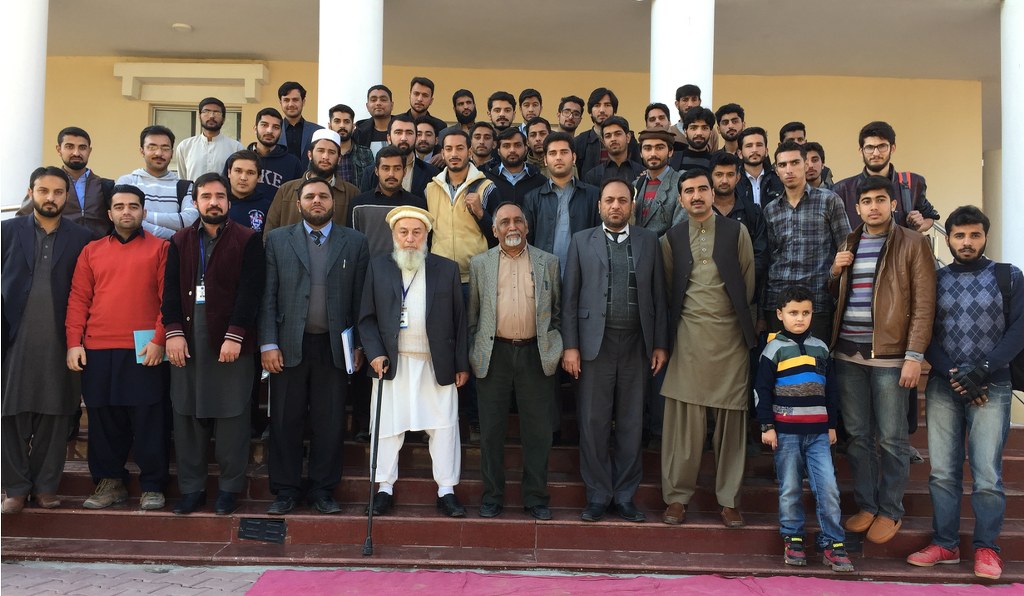 During his visit to Pakistan, Department of Geology invited him to University of Haripur to give talks in a two days seminar on 19th & 20th December, 2016. Dr. Ghulam Sarwar was kind enough to accept our request and gave talks on the following four important geological topics. The first day on 19th December he delivered two talks on;
1: The wonders of Hubble space Telescope, Earth & Cosmos. A 100 minutes journey to the edge of known universe
Introductory lecture on Gemstones 2: The second day on 20th December, Dr. Ghulam Sarwar gave lectures on;
3: Plate Tectonics: Latest advancements and its applications in Geology
4: Salt Tectonic: an Introduction with Special reference to Pakistan
Dr. Ghulam Sarwa's talks were very informative, interesting and educative not only for our students but also for our faculty members. The students desired that we should hold such seminars more frequently to enhance the capacity building and professional excellence of our students.