Department of Microbiology
University of Haripur organized One Day Seminar on Nanoscience and Nanotechnology
Department of Microbiology and Department of Medical Lab Technology of University of Haripur organized a day seminar on Nanoscience and Nanotechnology on March 7, 2017.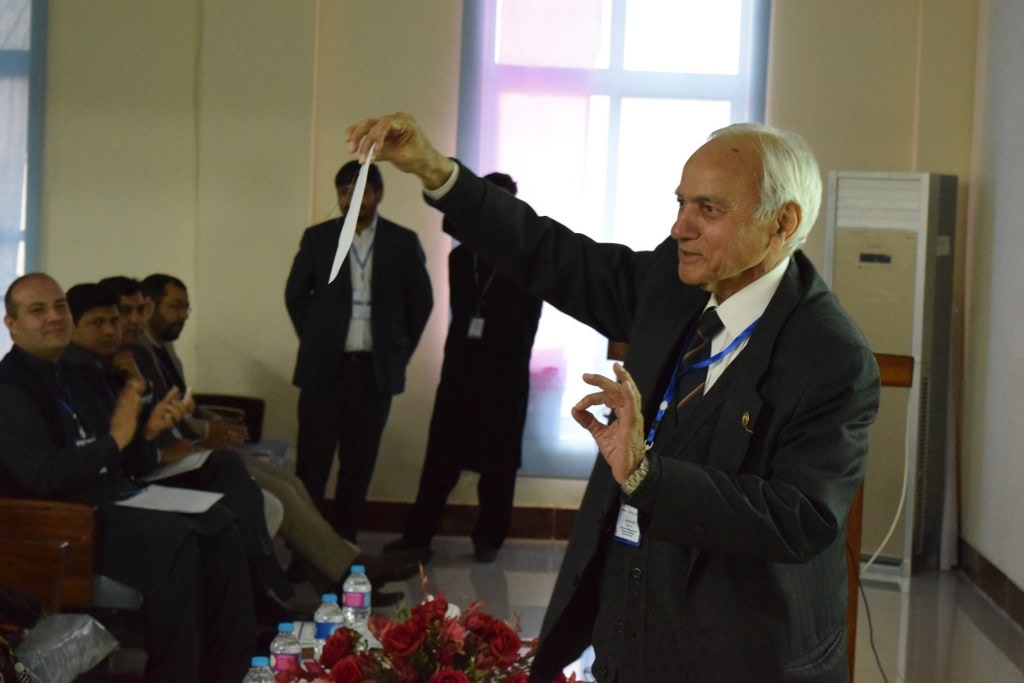 Eminent national research scientists in the field of Nanotechnology including Prof. Dr Iftikhar Ahmed (Vice Chancellor Abbottabad University of Science and Technology), Prof. Dr. Noor Muhammad Butt (Chairman, Preston Institute of Nanoscience and Technology Islamabad), Dr. Shaista Shehzada (Assistant Professor, Islamic International University Islamabad ), Dr. Abida Rao (Principal scientist,
NILOP Islamabad) and Dr. Bushra Jamil (COMSATS Institute of Information Technology Islamabad) delivered talks on basic and applied aspects of Nanotechnology. The seminar was attended by a large number of participants from various universities. Prof. Dr. Abid Farid, Vice Chancellor University of Haripur, welcomed the participants and presented the shield of honor to the chief guest.
The seminar was organized by Dr. Syed Muhammad Ali, Dr. Aamir Ali Khatak, Dr. Sadiq Noor Khan, Dr. Naushad Turi and Dr. Fayyaz Khan.