Department of Psychology
Department of Psychology organized 3 day's workshop on Statistical Package for social science as a Research Tool
Department of Psychology, UoH, organized 3 days workshop on "SPSS as a Research Tool" from 17th march 2017 to 19th march 2017.
The Resource person of this workshop was well known social Scientist Dr. Jamil A. Malik, from National Institute of Psychology, center of Excellence, Quaid-e-Azam University Islamabad. Approximately 60 students participated in this workshop.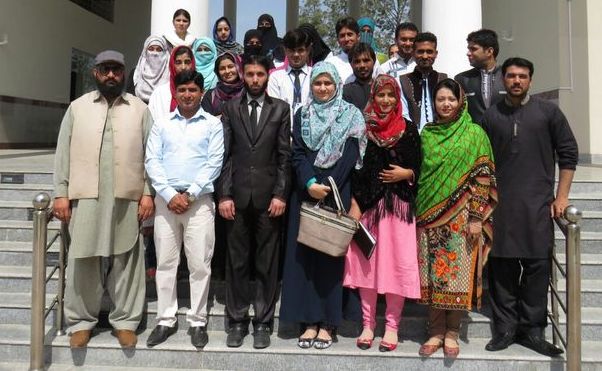 In this workshop students learned different analysis through spss, e.g. Correlation, Regression analysis, linear regression analysis, Mediator & Moderator etc. Mr. Sajid Mehmood Alvi, HoD, was the principal organizer of this work. In closing ceremony he said that SPSS are the Backbone in social Sciences Research, and thanked to Resource Person for sparing his time. At last Dr. A. Muhamin, Chief Guest of closing Ceremony, thanks to Resource person and presented /shields to Resource Person & Principal Organizer. He also Distributed Certificates among organizers and participant of workshop.