Department of Management Sciences
Role Playing of "The Selling Process": A simulation based learning approach organized by Department of Management Sciences UOH
Carrying on the tradition of providing experiential learning opportunities to the students, Mr. Imran Qadir organized a role playing of "The Selling Process". (For details of previous event, visit http://www.uoh.edu.pk/news-events.php?id=MTUy )


The MBA II marketing majors' students performed role playing of 'The Selling Process' in the subject of Advance Sales Management. Mr. Imran Qadir (Lecturer, Management Sciences) assumed the role of coordinator of this event to plan, prepare and organize the students towards process of personal selling form policy level to implementation level using 'The Role Playing' technique. Initially, the students were given practical exposure to effectual and causal models of selling both at personal and industrial level. Effectual models of selling are more inclined towards first hand customer interaction, try to win small pre-commitments from interested stake holders and are extremely helpful in developing vulnerable entrepreneurial ventures in uncertain markets. Causal models start with marketing analysis, assume high risks and are more beneficial for growing or established corporate scenarios.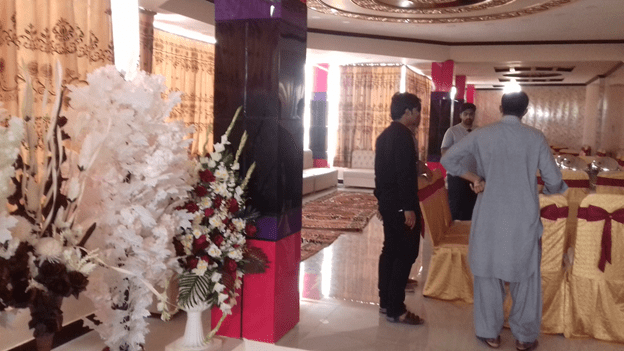 Students selected a newly open Marquee facility "Bandhan Shadi Hall" at Haripur, visited and met its owners to understand the features and benefits of its products/services. Using effectual way of selling, the students assumed the roles of Sales representatives and tried to win customers from within their social and professional circles. Furthermore, every student developed a pitch in local Hindko language which kicked off with highlighting the need and then coming up with a solution.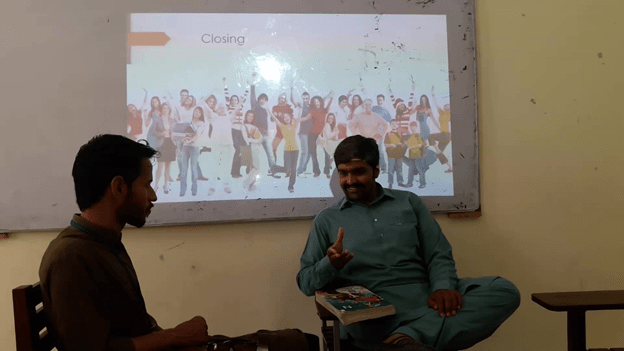 Then came the time to analyze, synthesize and implement the causal model for selling which is a three staged and ten step process named "The Selling Process" for "Bandhan Shadi Hall". Students assumed different roles during the course of action. They performed the whole selling process from 'Prospecting' to 'Presenting' and from 'Identification' to 'Follow-up'.

Performers
Hussnain Javed: Manager Bandhan Shadi Hall
Muhammad Waleed: Sales Representative for Bandhan Shadi Hall
Sheikh Ahmed: Waleed's friend
M. Adnan Shah: Ahmed's friend whose brother marriage is in near future
Adil Yousaf: Shah's brother

The detailed selling process is as under:
STAGE 1. PROSPECTING: Identifying and Qualifying Prospects
STAGE 2. PREPARING: Pre-Approach and Call Planning
STAGE 3. PRESENTING: Approach, Probing for Needs, Convincing the Prospect, Handling Objections, Closing the Deal and Follow Up

After performing the activity, students rated it to be exceptional in building concepts and understanding there application in diverse contexts.