Department of Management Sciences
The Marshmallow Design Challenge Conducted among Management Sciences students, faculty and industry personnel
Mr. Imran Qadir conducted a fun learning activity "The Marshmallow design Challenge" among business students of BBA & MBA, Management Sciences' faculty and Industry personnel in order to demonstrate the importance of prototyping, experimentation, and failures in developing insight about viable designs, solutions and processes . Furthermore, students learned the difference between effectual and causal models via experiential learning and that being action oriented produces better results than plan oriented especially in unknown environments.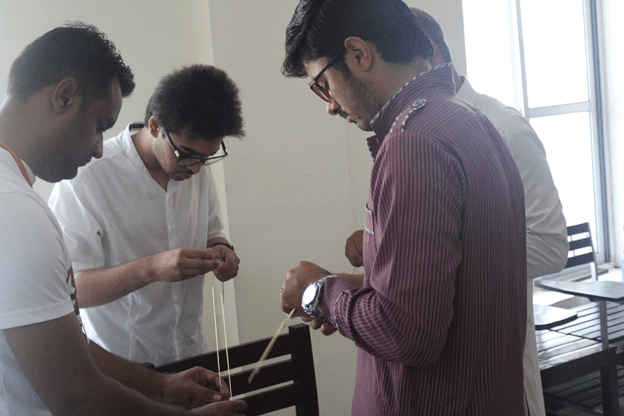 The participants were engaged in building a tower using 20 sticks of raw spaghetti, one meter each of tape and thread, a marshmallow and 20 minutes of time. The objective was to build the tallest free standing tower with the marshmallow on top to secure the 1st position.


After completion of the task, only 14 out of 30 groups (4 to 5 members each), have a standing structure and after measuring their height, the tallest stood at 32 inches.

Afterwards groups were asked about how they approached the task at hand, what went wrong and how things developed during the exercise.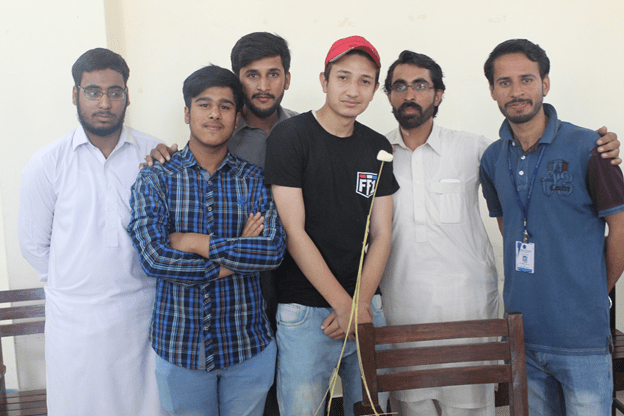 Finally, the learning points were shared with the participants and the session ended with all enjoying the leftover marshmallows.