Department of Medical Lab Technology
Department of Medical Lab Technology UOH Organized 4th Meeting of Board of Studies
The fourth Board of Studies meeting of MLT Department was held on December 28, 2017 in the office of Head of MLT Department, University of Haripur.
The meeting was convened by Dr. Sadiq Noor Khan Incharge MLT Department. The meeting was attended by Dr. Muhammad Shoaib Khan, Professor, Bannu Medical College, Dr. Javaid Asad, Associate Professor, PMAS AAUR, Dr. Saima Siddiqi Principle Scientific Officer, KRL, Dr. Aamer Ali Khattak, Dr. Dawood Ahmed, Mr. Abdul Jabbar and Mr. Mudassir Khan MLT Department.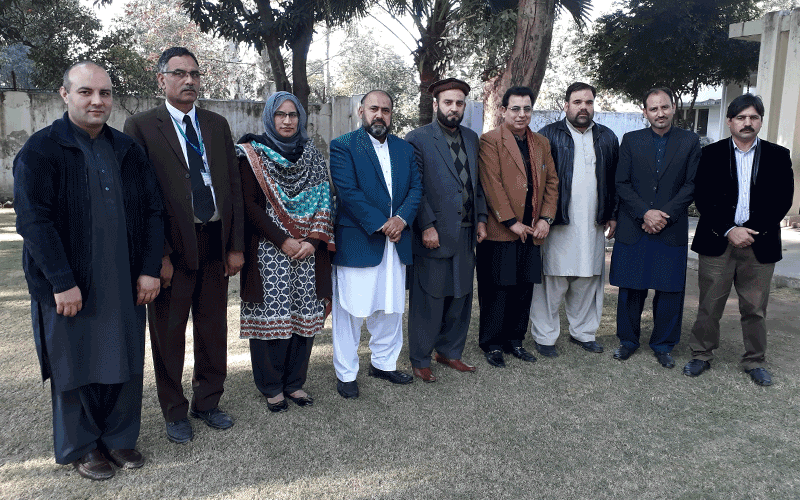 The purpose of Meeting was to streamline curriculum of PhD in Medical Lab Sciences for onward submission to HEC to get NOC. It is matter of great pleasure that MLT Department is offering MPhil admission in January 2018. The Boards members from other institutions highly appreciated the efforts done by MLT faculty members.