Department of Information Technology
Mini Cricket Tournament organized by Computing Society
Mini Cricket was a four days cricket tournament bringing some fun filled and astonishing experiences to the students. The tournament main focus was to provide a platform to students to build teamwork and help them interact with other students of the department. The tournament took off with 32 teams initially. Each stage of tournament was a knockout round & the teams were scheduled into two groups having 16 teams in each group.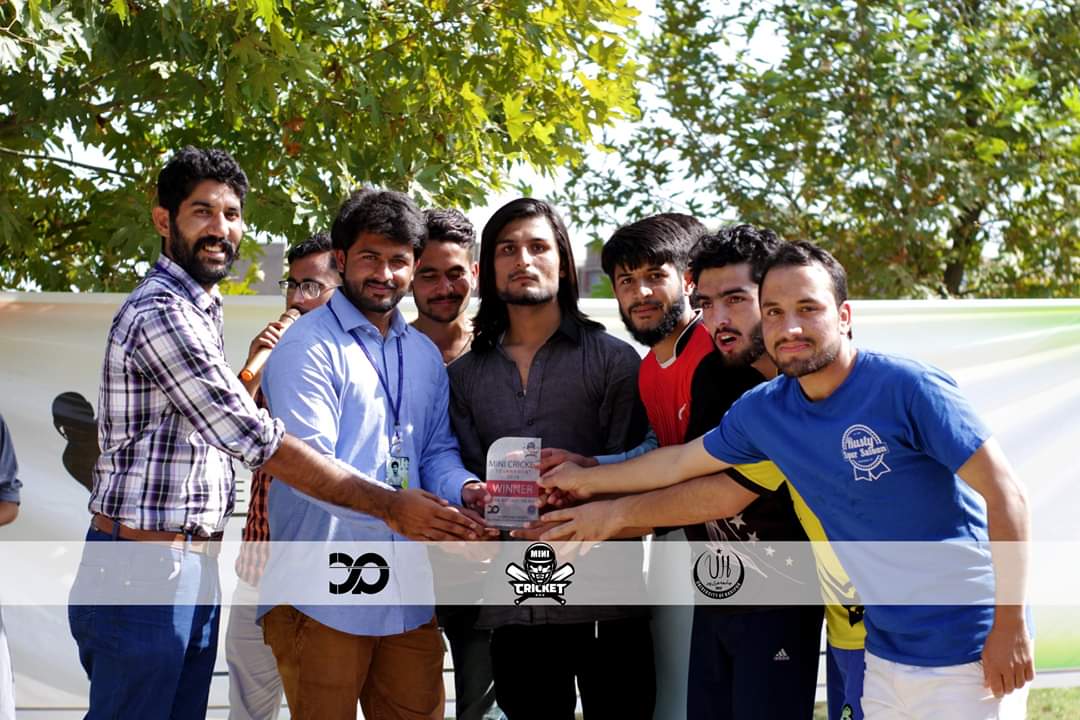 The first two days of the tournament ended up with 8 matches each day and 16 matches in total and debarring 16 teams out of the tournament and 16 teams setting foot into the next round. The 3rd day of the tournament started off with Pre-Quarter final round and 16 teams faced off each other. Only 8 of the best teams qualified for the quarter-final round. The hype started to increase with the passage of the stages of tournament.
The top 8 teams confronting each other showed marvelous performance with some crucial matches to pack up the day with only 4 teams Pakhtoon Zwan, Wah 11, Judoon Zalmi & Nagins who were moved further to the semi-finals.
In the last day of the event semi-finalists Pakhtoon Zwan, Wah 11, Judoon Zalmi & Nagins competed with each other and consequently Pakhtoon Zwan and Judoon Zalmi stepped in to the final round by being at top of the chart. After a stunning final match, it was Pakhtoon Zwan who remained undisputed throughout the tournament and pronounced the champions of the tournament.