Department of Forestry & Wildlife Management
The Spring Tree planting 2019 Initiatives by UOH students at Shah Muhammad, Haripur
Forests play a decisive role in the development and prosperity of a nation. More forests mean healthier environment, quality human life and numerous economic opportunities. Like every year, this year, too, the tree plantation campaign started in the middle of February. Almost all the government departments and non government / autonomous bodies are taking part in Spring planting campaign 2019.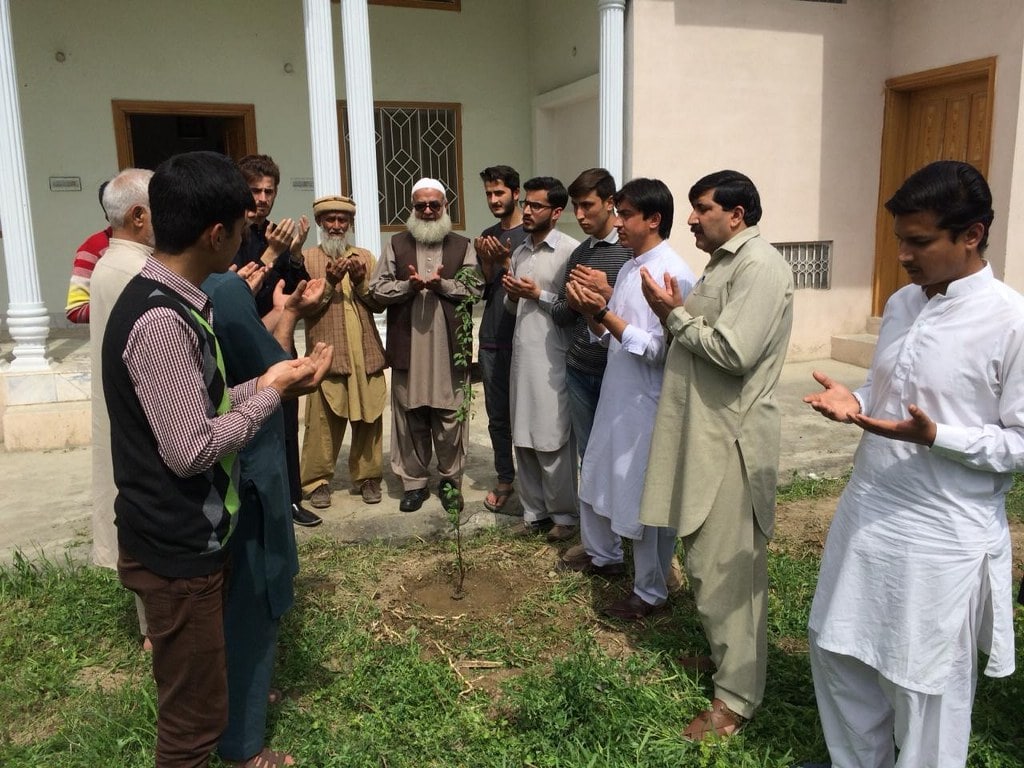 The purpose of this tree plantation drive is two-fold to bring awareness about the importance of trees and to provide the country with maximum green cover. However, had 25 per cent of the total number of trees planted so far survived, the country would have developed sufficient quantum of woodland. But this is not the case. Planting fresh foliage by the millions and thereafter maintaining them till grown into mature trees are a Himalayan task. This requires labour and money. We learn that a single tree produces about 117 kg of oxygen a year. That means two mature trees can supply enough oxygen to support a family of four. Despite this, we have even eliminated most of the old forests that existed through centuries.
Following is the brief summary and ceremonial evidence (photos) of the second group of students on Spring Tree planting 2019 Initiative.
Group #

Planting Site with details

Target community members

Remarks

2.

Shah Muhammad Near Nadra Office Haripur.
Total 25 fruits, non fruits also flowering plants including guava, Galgal, Lemon, seedless lemon, Malta, Pomegranate, kagzi lemon, plum, cheer pine, chinar, bottle brush, Tecoma and loquat, Aloe vera were planted.

13

Attended by Dr. Ahmad Hussein A.P , Dr. Anwar Qadir A.P and other colleagues