University of Haripur Participated in HITEC OLYMPIAD 2017
HITEC OLYMPIAD 2017 was organized by HITEC University, Taxila in which many reputed universities like NUST, Quaid e Azam University, Air University, Bahria University, UET Taxila, Comsats etc participated. Students showcased their skills by passing through a competitive process in various categories like Entrepreneurial Projects, Artinary, Photo Story, Short Films, and Speed-Programming etc.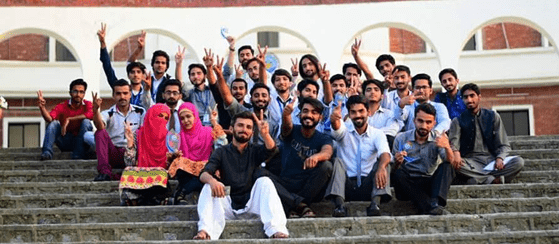 University of Haripur took a delegation of students under the supervision of University Advancement Cell to groom students with extracurricular skills and compete amongst the universities.
Out of the many categories, the delegation won 11 prizes, which was second highest number of wins for any university at the event after IST Islamabad. Following is the list of students competed and won distinctions:
1st Position – Photo Story ( Kabeer Ahmad – IT Dept)
2nd Position – Photo Story (M. Ali – IT Dept)
1st Position – Dumb Charade (Ehtisham, Daniyal, Zahid, Ahmad – IT Dept)
2nd Position – Entrepreneurial Project ( Saleem – IT Dept & Shamir Mgt Dept)
1st Position – Scavenger Hunt (Zahid, Momin, Khushbakht, Sadaf – IT Dept)
1st Position – Short Film ( Mudassar Raza, Ehtisham, Kabeer, Shahid, M. Ali – IT Dept)
2nd Position – Basketball (Shahzaib, Omer, Bilal, Saqib, Danish – IT Dept)
1st Position – Drama Fest ( Daniyal, Obaid, Iqra, Ibrahim, Ehtisham, Hamza, Shahzaib – IT Dept)
2nd Position – Artinology (Saad ul Hassan, Naeem, Imad – Env Dept)
Best Actor Award ( Iqra – IT Dept)
2nd Position – Need for Speed (Hamza – IT Dept)
1st Position – Counter Strike ( Afaq, Hassan, Arsalan, Umair, Bilal – IT Dept)