Stalls @ STARTUP HANGAMA II by Studentpreneurs of UOH
After the great success of STARTUP HANGAMA I, budding entrepreneurs form BBA IV A, B & C Department of Management Sciences, University of Haripur displayed a total of around 50 stalls @ STARTUP HANGAMA II to highlight effectuation based startups on Wednesday, 3rd & 4th May 2017 under the mentorship of Mr. Imran Qadir, Lecturer (Focal Person Entrepreneurship & Business Incubation), Department of Management Sciences, University of Haripur.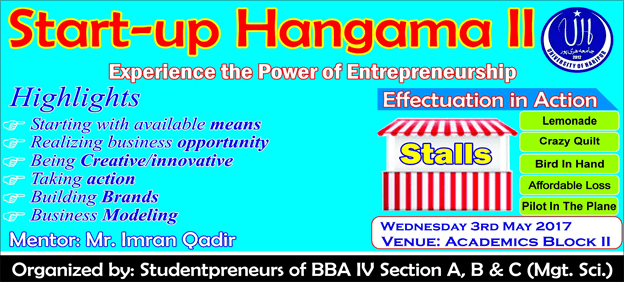 This event was an end result of a series of mile stones achieved during the semester in Entrepreneurship subject like: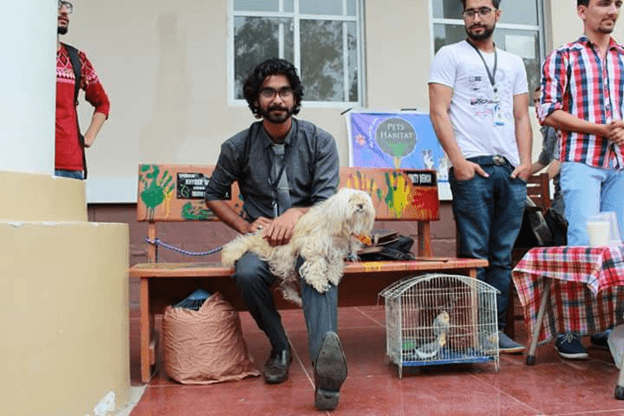 Exploring available means
Realizing business opportunities
Taking action
Being creative/innovative
Building brands
Developing business models
Effectuation based entrepreneurial endeavors stand on five strong foundations namely: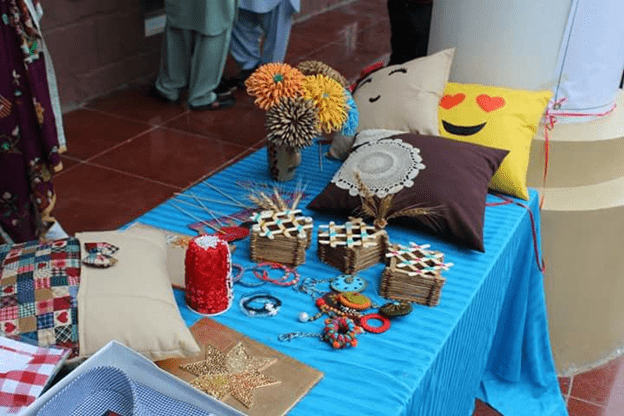 The Bird in Hand principle
The Affordable Loss principle
The Lemonade principle
The Patchwork Quilt principle
The Pilot in the Plane principle
Mr. Shadab Mumtaz and his team's art gallery titled "ART HUB" won the 1st prize for best stall@Startup Hangama II.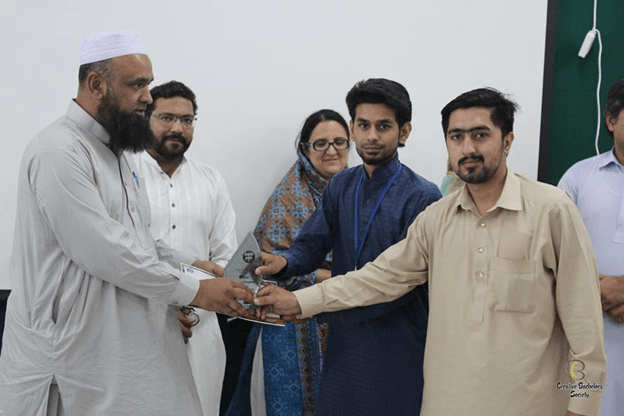 Department of Management Sciences, UoH consistently provides such platforms to nourish and nurture entrepreneurial behavior in the students and is very flexible to adapt to the need of time.