SPACM – Society for Peace and Conflict Management celebrated Independence Day in the University of Haripur
Students from various schools were also invited and there was a quiz on Independence Day of Pakistan.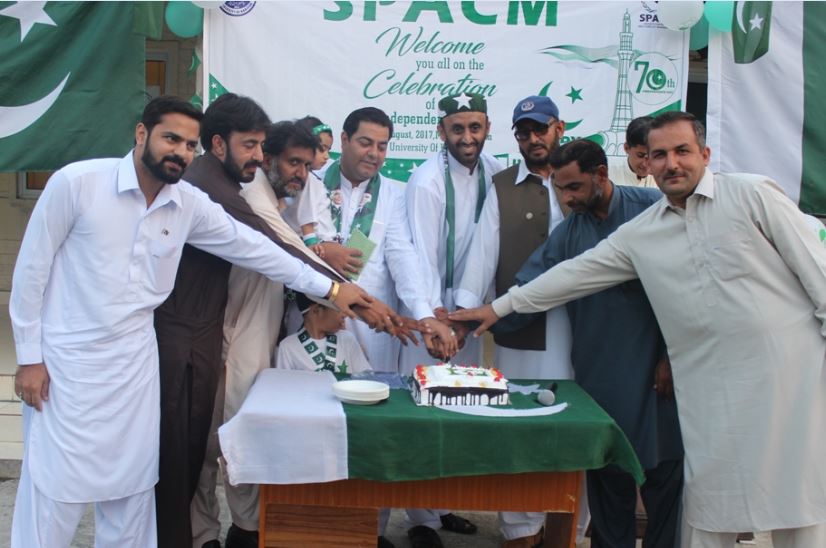 There were speeches as well and a cake was also cut. Students from all the departments of the university participated in the event.