Department of Islamic & Religious Studies
Introduction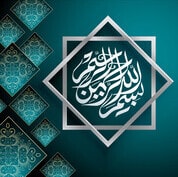 The Department of Islamic and Religious Studies initiated MA (Two Years) program at the Campus in 2009. From day one, the Department has aimed at attaining and sustaining higher standards of teaching in Islamic Studies. It is made sure in the Department that quality education is provided to the students in Islamic Studies whereas students are trained in the way that they can live a true Islamic life and prove to be an asset for the society.
Within a short duration of time, the Department was able to start M.Phil in Islamic and Religious Studies in 2010, which is still running very successfully. In the year 2017 the Ph.D. program was announced after obtaining NOC from HEC. In the same year, BS Islamic Studies program was initiated due to the phasing out of M.A program in 2018. Now the department offers admissions in BS program and BS 5th Semester for those having associate degree or B.A.
One of the core values of the department is Seminar Library (other than Central Library) where a huge number of primary sources of Islamic Studies along with computer lab, are available for research scholars.
The department also provides best faculty for teaching of Islamic Studies courses at BS programs of all the departments of the University. The Department has very highly qualified, skilled, and learned faculty.
Vision
To facilitate the students for a comprehensive understanding of Islam and to address the complexed religious and spiritual issues according to the basic principles of Shariah.
Mission
To produce highly trained and moderate Religious Scholars for fulfilling the modern day needs of learning and expertise in Islamic and Religious Studies, by emphasizing critical and methodological approaches, as well as interdisciplinary exploration to offer critical thinking, close reading, multicultural awareness, religious guidance and clear communication in speech and writing.