Department of Forestry & Wildlife Management
Field Tour of B.S (Hons) Semester-I students for studying and identification of the flora and fauna of Pak-China Fertilizers (Ltd.) Haripur
A field trip of B.S (Hons) B-X, Semester-I (Section A & B) students, Department of Forestry and Wildlife Management, the University of Haripur, was planned to study the flora and fauna in the residential colony of Pak-China Fertilizers, Haripur on November 03, 2020 Wednesday.
The purpose was to cover the practical aspects of Forestry and Wildlife courses. Dr. Mohammad Kabir, Lecturer, Dr. Mohammad Salim and Dr. Ahmad Hussain, Assistant Professors of Department of Forestry and Wildlife Management accompanied the students.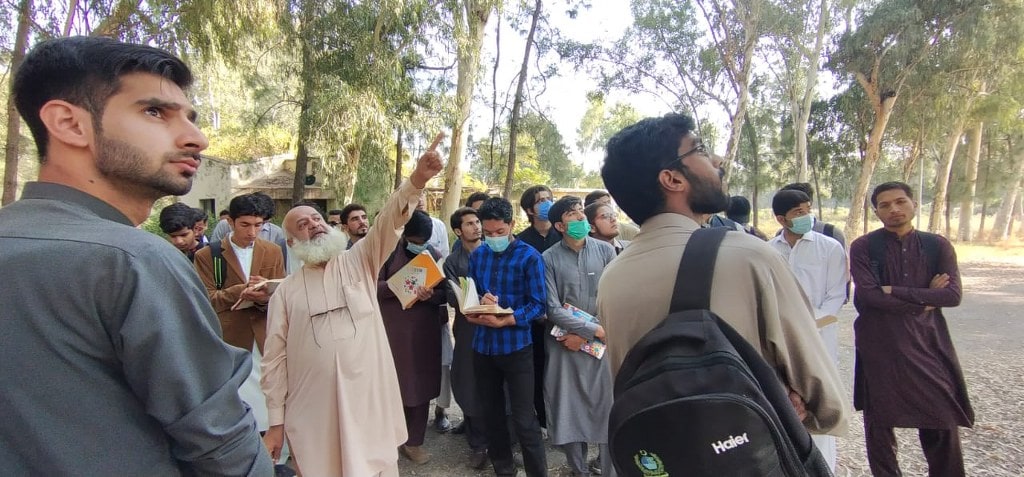 The students identified and recorded the type of vegetation, taxonomic characteristics based on leaves and floral parts, noted their distribution pattern and nesting spots for birds and other wildlife. The vegetation (trees, shrubs and grasses) present there added to aesthetic beauty of the residential area and had appealing attraction for visitors and students. Mostly the vegetation was ornamental in nature with values for avian fauna. Some of the striking features of the flora was the presence of a mix of thorny and herbacous indigenous species of silvicultural importance. The field visit had added to the understanding of the students about the ecological and taxonomic features of the flora and fauna of Haripur.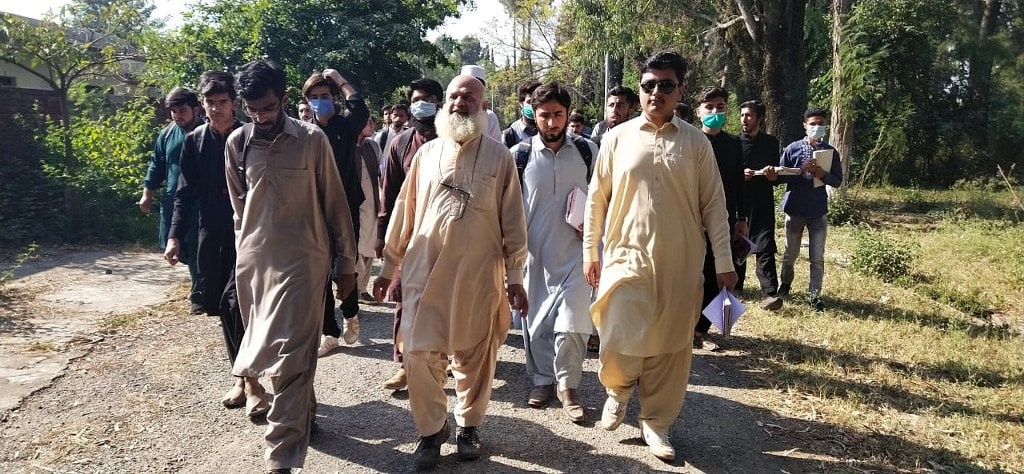 Below are some of the glimpses of the students field tour for studying and identification of the flora at the premises of Pak-China Fertilizers (Ltd.), Haripur